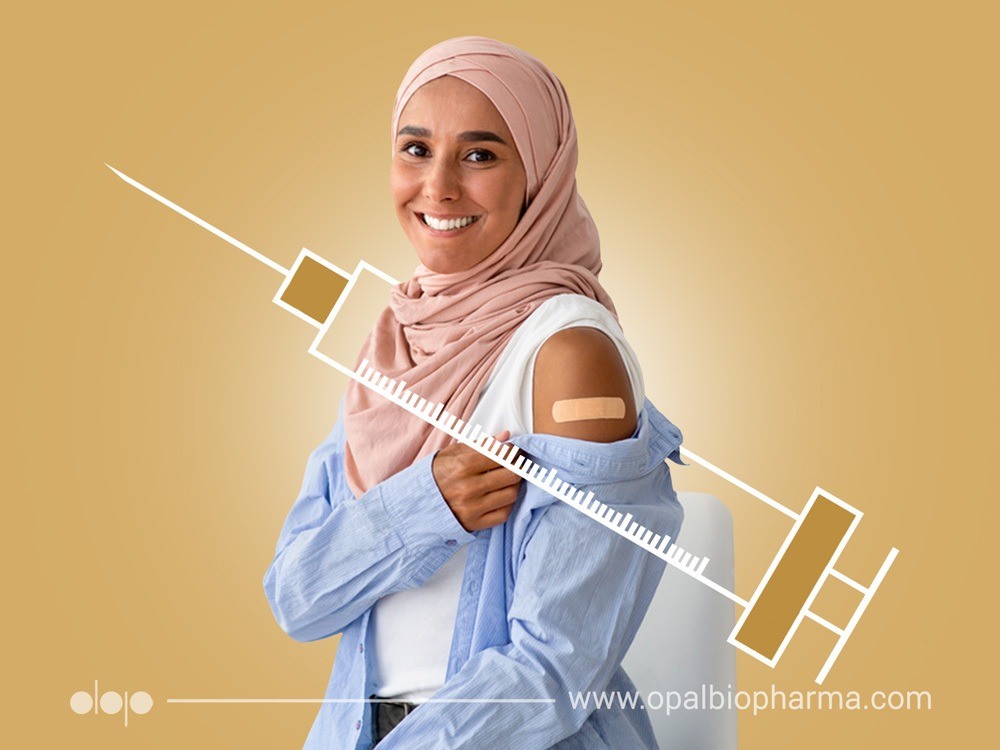 HPV (Human Papillomavirus) is a serious infection transmitted through oral, anal, and vaginal sex, which can cause cancer and genital warts. This sexually transmitted disease (STD) occurs with symptoms such as painless lumps on the genital area and eventually might cause death. It is widely prevalent in different countries, including Oman, and is the most common STI globally. Fortunately, HPV vaccination as a lifesaving innovation can help everyone to protect themselves and their partners against this life-threatening disease and its impacts on health. This partly explains the importance of HPV vaccination in Oman and why its people need to get the vaccine. However, lack of knowledge about this disease has been an important issue regarding HPV vaccination, and more information is needed. In the following, we will explain more about the condition of HPV vaccination in Oman and everything you need to know about it.
General Health in Oman
Oman has high-quality healthcare, and the government has improved Omanis' general health by providing some of the best facilities for them. The current life expectancy is 78.58 years in 2023 and has increased compared to 2022 and 2021. Also, the infectious diseases prevalence rate has been low in recent years. So, although many people still need to learn more about Human Papillomavirus and also HPV vaccination in Oman should be extended, this country has good general health and one of the best healthcare systems compared to many countries around the world. More information on the healthcare situation and providers will be mentioned in the following.
Healthcare Situation
The healthcare sector of Oman has been improving during the last few years.

The Ministry of Health (MOH) in Oman offers Omani nationals free medical and health services.

This country has one of the best healthcare systems in the world. This means HPV vaccination in Oman can be easy.

According to the NIH, 30 percent of Oman's population is overweight, about 40 percent has high cholesterol, and about 20 percent is obese. These can also decrease people's general health and ability to fight infections, particularly HPV.

About 60 percent of Omani adults have unhealthy and poor diets, which can lead to poor immune systems.
Healthcare Providers
Oman has more than 70 qualified hospitals with more than 7,000 beds.

Although Oman's government has provided free health services for society, many people prefer private healthcare providers, and government also supports these providers.

There are more than 2,000 health centers and providers in the Sultanate, and more than 50 percent are private institutions.

Oman also has many great private hospitals and healthcare providers that provide the best services to Omanis and foreigners.

Foreigners working for Oman's government can also receive free services from public healthcare.

Royal Hospital of Oman, located in Muscat, is known as the best healthcare provider in this country.
Vaccination in Oman
Vaccination in Oman has good coverage, and the government provides some of the necessary vaccines for free. For example, the Ministry of Health (MOH) has provided free COVID-19 vaccines for Omani nationals and residents. As a result, about 70 percent of the population has received at least one dose of the vaccine. Another example is that about 90 percent of the population has received the PCV vaccination. These vaccines and other important ones have saved many lives in this country thanks to the providers. In addition, both the CDC and the WHO recommend some vaccines, including HPV vaccination, for Omanis and those who want to travel to Oman, all of which can be lifesaving and prevent serious illnesses; they include:
Hepatitis A

Hepatitis B

Yellow Fever

Measles

Typhoid

Polio

Chickenpox

Shingles

Influenza
Anthrax

MMR

Meningitis

Rabies

Pneumonia

COVID-19

HPV
Public Awareness
Although the general health and health condition in Oman has been improving over the past few years, still HPV, or Human Papillomavirus, is considerably common among sexually active people in this country and needs to be prevented from stopping many dangerous effects. Raising public awareness about HPV vaccination in Oman and why it is important is one of the best ways to increase this vaccination around the country. Despite the vital role of this matter in the population's health, still, knowledge of HPV and cervical cancer is rather limited in Oman.
Knowledge of HPV in Oman
According to the NIH, when a group studied the awareness about HPV and cervical cancer in Oman, only about 15 percent of the participants were aware of this sexually transmitted disease. Also, even the number of people aware of the HPV vaccines and their crucial role was less; only about 10 percent had heard about them. Therefore, the knowledge of HPV in Oman is rather poor, even for those with a family history of this infection and its related cancer. In addition, those who knew about the virus have mainly learned about it through social media. As a result, since the HPV virus is a serious infection that can be transmitted quickly, public awareness about it and its vaccination must be increased.
Knowledge of Cervical Cancer in Oman
The mentioned study group also researched the knowledge of cervical cancer in Oman. In short, the cancer of the cervix is one the most common cancers among women, caused by the HPV virus. According to the NIH, about two-thirds of the participants were aware of cervical cancer and its impacts; however, only one-third knew that the Human Papillomavirus is responsible for most cases of this cancer. Unfortunately, even though the HPV virus causes cervical cancer, which is the third most common cancer among Omani women, many of them are unaware of it, and even if they are, they do not have enough information about the HPV vaccination in Oman.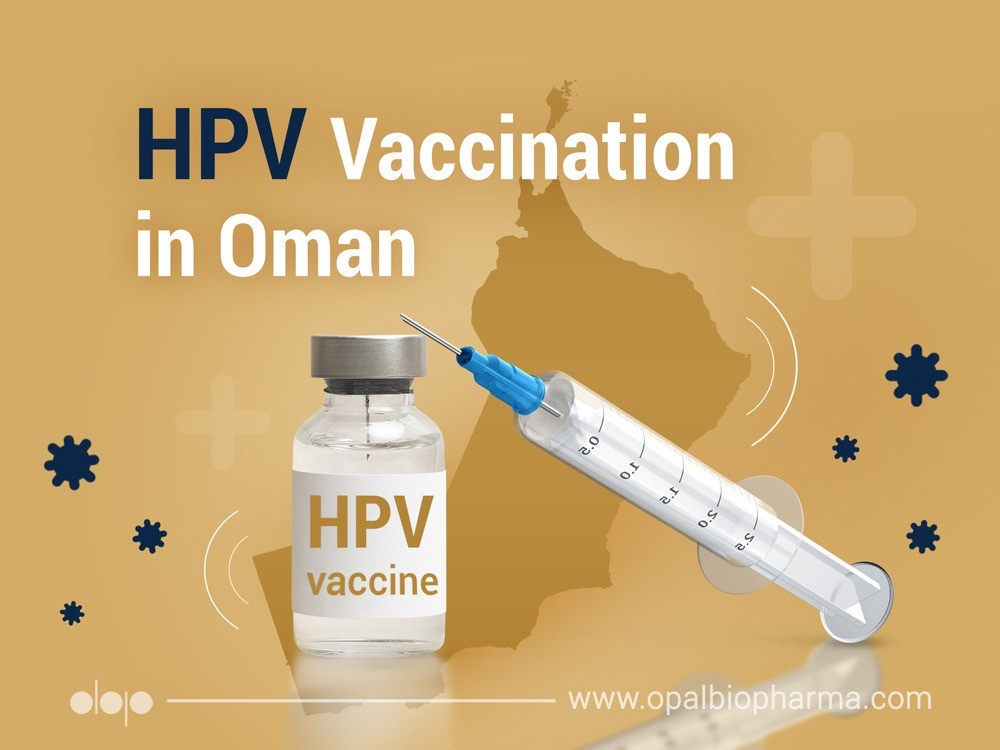 HPV Prevalence in Oman
As in any other country, HPV is also prevalent in Oman. When some researchers 2015 did a cross-study on about 260 cervical samples in Oman, 22 different genotypes were detected, and the results suggested that HPV prevalence in Oman is about 18 percent. Unfortunately, from these 22 HPV genotypes, 15 of them were high-risk (HR), and the other 7 were low-risk (LR). In addition, since Human Papillomavirus has more than 200 types, researchers also studied the most common type of HPV in Oman. According to the National Institute of Health, the results showed that HPV 82 is the most common high-risk HPV, and HPV 54 is the most common low-risk HPV in Oman.
HPV-related cancers are also common worldwide, and cervical cancer, which Human Papillomavirus mainly causes, is the fourth most common cancer globally and the third most common in Oman among women 15 to 44. A study in 2020 suggested that about 90 new cases of cervical cancer are diagnosed in Oman each year, and unfortunately, this will continue in 2023. In conclusion, all of these studies and findings indicate the vital role of HPV vaccination in Oman and why its population, especially preteens, and the young generation, must get vaccinated. Luckily, the FDA has approved different types of Human Papillomavirus vaccines, and everyone in Oman can get vaccinated easily in 2023. However, society should be aware of the available vaccines for HPV vaccination in Oman before getting it.
Available Vaccines
Even though many of the approved and licensed vaccines are available in different health centers in the country, there is no specific national vaccination program for HPV vaccination in Oman in 2023. Therefore, people need to learn about options for HPV vaccines and get the vaccine for themselves; they can also learn more about it through their health insurance or health care provider, etc. Nowadays, there are two different options for vaccination in almost every country, especially Oman, where people can receive them safely.
Biologic Vaccines: According to the CDC, there are three types of HPV vaccine that people can get safely. These three types include Gardasil, Gardasil 9, and Cervarix, and the U.S. Food and Drug Administration has approved them all. People can get HPV vaccination in Oman and become immune against the common strains of this virus, especially those that cause cancers. However, some moderate and typical side effects such as swelling, redness, pain, headache, tiredness, and fever might happen, which are normal after vaccination.

Biosimilar Vaccines: The other effective option for HPV vaccination in Oman is getting biosimilar vaccines at a more affordable price than the biologic vaccines. They are also available in 2023, and Opal Biopharma, a qualified and approved company in this country, produces them with the same quality as the biologic ones.
Other Methods to Prevent HPV in Oman
In a recent cross-section study on the HPV vaccination in Oman, researchers asked almost 300 participants whether they wanted their daughters and preteens to get the vaccine, and almost 50 percent of them were willing to get their children vaccinated to provide them immunity against this prevalent virus. However, although the HPV vaccine is the best prevention method, there are some other ways recommended that need to be taken into consideration, some of which are also recommended by the CDC, including the following:
Using condoms during anal and vaginal sex is one of the effective ways to lower the risk of getting HPV.

CDC suggests having sex with only one person who has sex only with you.

If you have considered quitting smoking, 2023 is a good year to start. This not only improves one's general health condition but also helps to lower the risk of getting the HPV virus.
How to Increase HPV Vaccination?
Since the Human Papillomavirus has proven to be the leading cause of cervical cancer and can be life-threatening, HPV vaccination in Oman should be increased to prevent this infection from spreading in the country. One of the best ways to increase HPV vaccination in Oman is by teaching parents and their children about the importance of this vaccine. Since it is safe and more than 90 percent effective, it can successfully help to save many lives annually and prevent cancers in the country, especially cervical cancer. More people in Oman should be educated about this disease and why getting the vaccine for their preteens is important.
Summary
HPV, or Human Papillomavirus, is a widespread and dangerous sexually transmitted disease that can cause various health issues for the infected person and their sexual partner. Although Oman has a high-quality healthcare system with many qualified healthcare centers that give free services to Omani nationals with the help of the government, still many of its people need to be made aware of this disease and have yet to be vaccinated. However, the two different types of vaccines available, including biologic and biosimilar vaccines, can effectively help to increase the HPV vaccination in Oman and help Omanis to stay safe from this STI and its related cancers. To achieve this goal, more and more people should learn about HPV and its impacts on the country's health; teaching parents and their preteens about this virus and the prevention methods is a good way to start. In conclusion, HPV vaccination in Oman is an important issue that needs much attention to guarantee people's health.