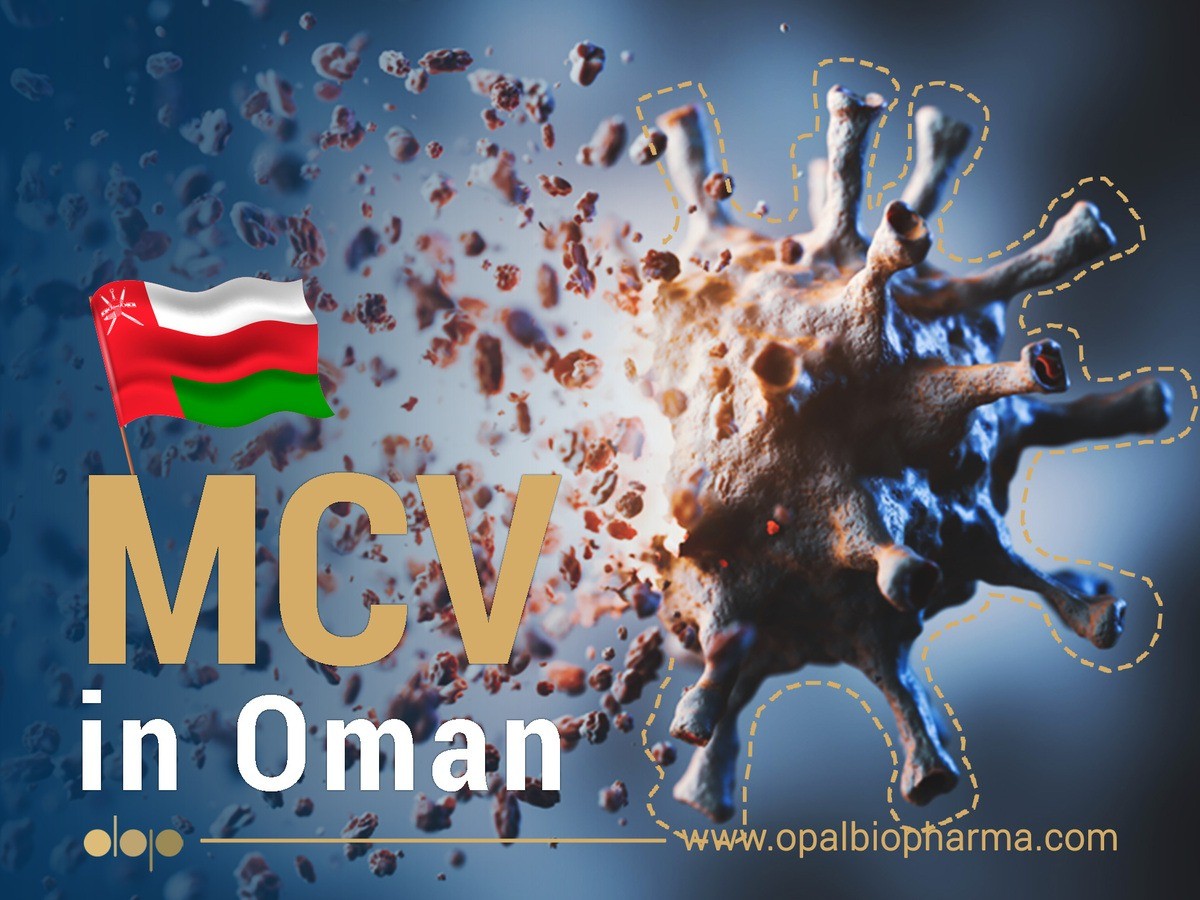 Every parent, including Omani parents, wants their children to have the healthiest life and never go through a hard disease or infection. Meningococcal disease, caused by Neisseria meningitides or meningococcal bacteria, is one of those contagious diseases everyone needs to protect themselves and their families against. This disease, also prevalent in Oman, causes serious health problems and complications and can even be deadly. Anyone in Oman, except those vaccinated, can develop meningococcal disease. However, newborns, babies, and those who live in crowded areas, including Omani students in dorms, are at a higher risk of developing meningococcal disease. This is why Omanis should take their vaccination or MCV (Meningococcal Conjugate Vaccine) seriously and get this essential vaccine for their babies, preteens, and teens. Fortunately, it has both affordable and available vaccines in the country. And this article will focus on the details of the role of MCV in Oman and what everyone needs to know about it.
How It Impacts the Country's Health
Everyone knows the vital role of vaccines in human health, and MCV is no different. This vaccine continues to be the best and easiest way to prevent meningococcal disease in 2023. It can impact the country by reducing antibiotic use and healthcare burdens. Most importantly, it can significantly reduce the mortality rate that this deadly disease cause. But the impacts of the meningococcal conjugate vaccine or any other vaccination in Oman are not limited to these aspects. Reducing medical care or drug costs can also affect the country's economy. And altogether, besides all the benefits of MCV in Oman for individuals, this vaccination will lead the country to a healthier life by stopping meningococcus.
Lifesaving Benefits
Vaccines are the only reliable way to prevent meningococcal disease.

Meningococcal conjugate vaccine has FDA approval and is safe.

Vaccines save more than 5 lives every minute, and the vaccine preventing meningococcus is one of them.

According to the NHS, vaccines save about 3 million lives yearly.

Meningococcal vaccine in Oman can help parents protect their children from infection of the brain's lining.

This vaccination helps the country to prevent spinal cord infection.

Meningococcal disease has a high mortality rate, up to 15 percent, and MCV in Oman is the best way to reduce the mortality rates caused by this disease.

Meningococcal conjugate vaccine is beneficial in preventing long-term complications such as disabilities, hearing loss, and seizures.

It can also prevent outbreaks in dorms, workplaces, schools, or even the military.
Recommendations
Though vaccines, particularly MCV in Oman, are safe and the FDA has approved them, following the recommended guidelines to prevent diseases such as meningococcal is important. These guidelines will protect the most against potential risks and side effects. Therefore, before proceeding to get the meningococcal vaccine in Oman for infants, children, adolescents, or even adults, it is necessary to know the age recommendations and when to get the meningococcal conjugate vaccine. In addition, the recommendations for travelers planning to travel to Oman are worth noting.
Age Group
Any vaccination has its age recommendation. In simple terms, vaccines have a golden time or age. If individuals in Oman receive the vaccine during this time, they will gain the highest level of immunization. For example, the CDC recommends the Shingrix vaccination for anyone older than 50 and the HPV vaccination for preteens aged 11 or 12. So the MCV in Oman is no exception, and in short, parents should get this vaccine for their 11 to 12 years old children, according to the CDC.
for Babies
MCV in Oman has different types, and scientists have indicated every type to a particular age group or a type of meningococcal disease caused by meningococcus. So there is also an indicated type for babies, which parents can provide for their young children. Monovalent, bivalent, tetravalent, and quadrivalent are some examples of MCV types. Omani parents can provide monovalent C or A for their babies, which protects meningococcal disease type A or C. The WHO recommends monovalent C for babies aged 2 to 11 months. Parents should get their infants the first two shots during this period, at least two months intervals, and the next dose, a booster, one year later. Some may also prefer to get the quadrivalent as the MCV in Oman, which the FDA has approved since 2005, and has two doses for babies aged 9 to 23 months.
for Preteens
The MCV in Oman for preteens also has a particular guideline. Every Omani preteen 11 to 12 should get MenACWY to protect themselves against meningococcus or meningococcal disease, which can be more than 90 percent effective in prevention. This vaccine has one dose, which preteens will receive in their upper arm, and provides prevention against 4 types of this disease; type A, C, W, and Y, according to the NHS. However, the CDC recommends getting another dose at 16 as a booster due to decreased protection over time. In addition, if some Omani parents have not gotten this vaccine at the ages of 11 or 12 for their children, adolescents aged 13 to 18 can start this vaccination now.
Travelers
For those who travel a lot, it is best to ensure they have received all the necessary vaccines to avoid becoming infected by any virus or developing diseases. Therefore, it is recommended that alongside other essential vaccines, such as the flu, shingles, chickenpox, and COVID vaccines, they receive MCV in Oman as well. Those traveling to Saudi Arabia for pilgrimage in 2023 should also get a meningococcal conjugate vaccine. They can also discuss the further details of necessary vaccines for traveling with their doctor or healthcare provider.
Side Effects
Despite all the benefits of MCV in Oman or any other vaccination benefit for the nation and individuals, many people and parents are still concerned about its safety for their babies, preteens, or teens. First, they must know that this vaccination is essential for their children to protect them against serious complications that meningococcus can cause. The FDA has approved this lifesaving vaccine, and it may have only minor side effects as any other vaccination. Second, please consider that the impacts of this disease are much worse than its vaccine, which can significantly improve Oman's overall health and well-being. The common side effects of MCV in Oman include:
Redness and soreness in the injection area

Headache

Fatigue

Muscle aches

Fever

Nausea
If still worried, parents can discuss every potential risk of MCV in Oman with a doctor or healthcare provider before getting it for their children.  
Precautions
Taking precautions is vital for every Omani regarding getting any vaccination or even taking any medicine, even though vaccines like the MCV vaccine in Oman are approved and available to enhance the country's general health by providing the best possible prevention against deadly diseases like meningococcal. This means they can receive the meningococcal conjugate vaccine only if they are eligible and do not have any allergies to its ingredients. The parents should take their children to a qualified clinic or health center for vaccination and talk to their doctor before starting the essential vaccination. They must also proceed with the vaccination at the required age with the best vaccine.  
Best Meningococcal Vaccine in Oman
As mentioned earlier, the meningococcal conjugate vaccine has different types, and each can protect against some strains of this disease caused by meningococcus. However, not all of them, especially their biologics, are easily available for Omanis. Biosimilars, as a more accessible and affordable option for enhancing Oman's overall health, are a solution to the biologic problems. These cost-effective vaccines have the same quality and safety as the originals, and Opal BioPharma's scientists have been developing them since 2023. Additionally, biosimilars are the best solution for improving MCV in Oman since they have fewer side effects than biologics.
Summary
Meningococcal is a serious disease that meningococcus bacteria cause. This disease is prevalent with dangerous and long-term complications such as hearing loss, bloodstream infection, and seizures, with a high mortality rate. This explains the importance of the meningococcal conjugate vaccine or MCV in Oman, the only way to prevent the body from developing this dangerous disease. It not only helps Omanis to keep their children safe from many health problems but also helps the country by reducing the burdens of diseases and improving public health. Parents should get this vaccine for their babies and preteens, and they do not need to worry about the side effects since it is FDA-approved and only can cause some minor effects. To sum up, they must ensure they provide a high-quality and cost-effective vaccine for their families, and biosimilars can be their best option.